Gothic Makeup Shops
The Gothic eZine - Fashion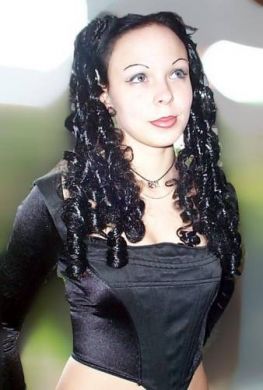 HAIR & MAKEUP
Guide to applying goth and glam makeup.
Great cosmetics for eyes, lips, face, nails, hair and body. Also Scents, candles and Ritual supplies.
UK site selling dreads,falls and fringes
Synthetic hairpieces. Curls, Dreads, plastic lacing.
Bindis for all occasions. Very reasonable prices.
Hair extensions: carries Kenekalon, Tokokalon as well as Human hair extensions. Has clip in bangs that are really neat. Also do-it-yourself kits with instructions for making your own falls & dreads.
Site devoted to the best info and methods for starting and growing dreads.
German company offering synthetic hair. Will ship to U.S.
Special EFX and Manic Panic hair dye.
Specializes in custom wigs but also carries traditional wigs.
Resource for achieving non-conventional hair color. Tutorial, reviews, photo gallery.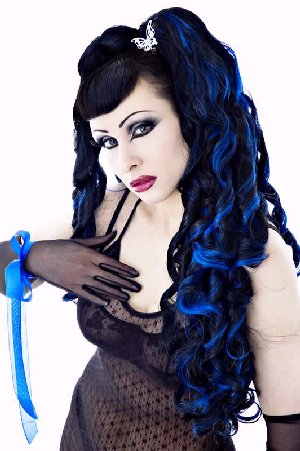 Hair dye. Fudge, Manic Panic, Special Effects, Punky Color.
How to achieve a paler complexion
Lulu makeup, New Orleans collection, Hair dye and miscellany.
UK shop that carries Stargazer semi-perm hair color. They also carry white foundation and powder.
Whats right for you? Info here on loose extensions, braids and hairpieces.
Falls: dreads, braids,twists,curls. Synthetic and Human weave.
Ponyfalls, custom wigs, braids, dreads, curls, veils and accessories.
Salon offering products for caring for your extensions. Located in Minneapolis, they also are a full service salon offering extensions.
Synthetic hairpieces and ponyfalls. Very inexpensive.
Some nice cosmetics. Worth a look just for the great use of shockwave on the site.
Synthetic and human hair pieces.UK site.
Carries Manic Panic, Punky Colors & Special Effects hair coloring. Foundation, lipsticks & nail polish. Also carries a couple inexpensive bob wigs.
Custom wig design/anime wigs.
Dreads and wool falls. UK site. Will ship international.
Lots of makeup and hair color including professional SFX makeup like "Eye blood" which makes your eyes red,blue or yellow.
Find links to cosmetic websites. Benefit, MAC, Urban Decay and others
Hair color, wigs, extensions, and cosmetics. Information on products, but don't see anywhere to order online from them. There is a toll-free number to contact them.
Manic panic products. Great lipstick color selection: 60 colors!
Experimental fetish hairstyles of rubber and plastic
Dreads,braids,curls,plastic lacing.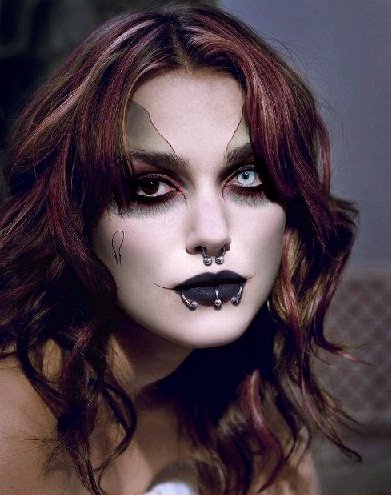 Synthetic hair. Ponyfalls and candycane braids. Straight synthetic, curls, braids, yaki available in many colors.
Hairpieces made to order from wool
Step by step guide to give you great, dramatic looking brows everytime
Henna tattoo supplies.
Wigs, custom ponyfalls, extensions, dreads, bindis, hi-light clips, cyber reflective jumbo curls. Even custom ponyfall wigs!
UK Site. Goth and Clubwear. Hair Dyes, cosmetics, UV Body gels.
Punky colors semi-permanent dye. $8.00 for 3.5oz.
Beauty supply chain store. Find the store nearest you with their store locator.
Cosmetics: many brands available, including Urban Decay, Alchemy, and their own Sephora line.
Falls and dreads.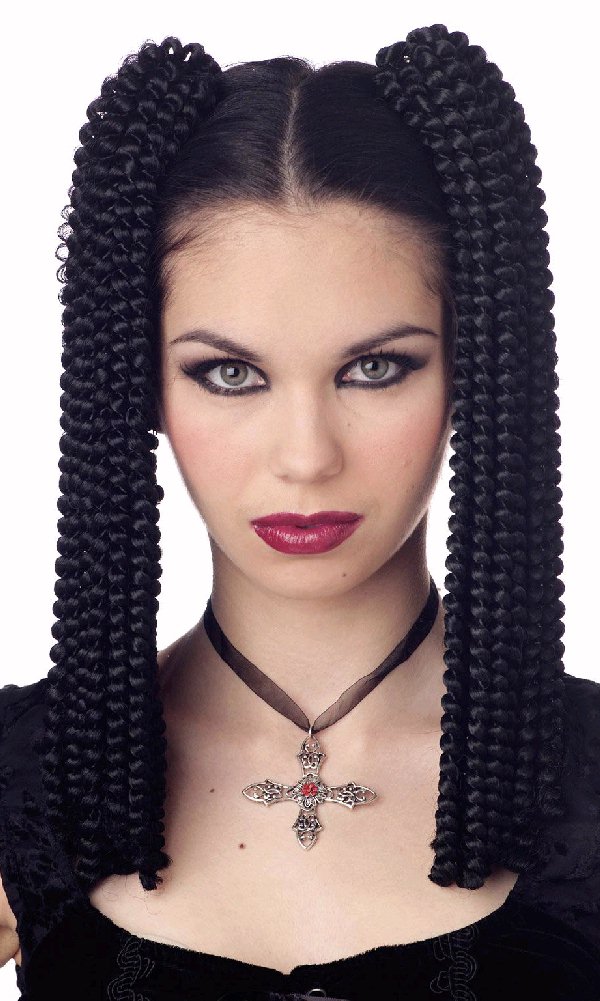 Dreads and falls in synthetic,wool and plastic. Also hair messageboard. New site doesn't have all the pictures working yet, so you can still see them at :Space kitties,old site
Veils & hats, made to order.
Costmetics, wigs and extensions. Tons of stuff for your hair and body :color sprays, glitters, neon hair gel that is uv reactive. Site shows their products, but not where to buy them.
Anime Hair for real people.
Synthetic hair available in a variety of colors.
Several varieties of synthetic human hair available online. Hair weaving and braiding supplies. Also other costmetic products.
Cosmetics. Foundations, eye products, lipsticks, nail products, body paint in colors you won't see anywhere else. Order online.
Cosmetics for eyes, lips and nails
Anime Ice temporary hair coloring. Veggie based.
Synthetic hair extensions. Ponyfalls, loose hair, hair accessories.