Gothic Fashion Accessories
The Gothic eZine - Fashion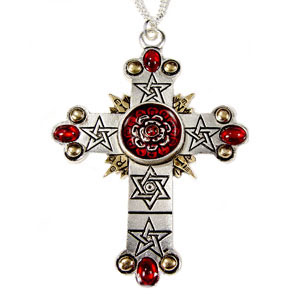 JEWELRY & ADORNMENT
Clothing and jewelry.
Neckwear, earrings and rings
Non-piercing body jewelry.
Hand made fairy wings for humans
Some nice historically influenced jewelry. Also clothing and accessories.
Unique metal designs. From rings to pendants to sculptures to custom metallic attire.
You can order The One Ring here from The Lord of the Rings. Gold, silver or Platinum. Really nice pieces.
Rings, jewelry, body ornaments, accessories.
Silver and Pewter. Armor rings. Leather masks and collars, vinyl and cloaks, Eternal Love dresses, T-shirts and more. Lots to look at here.
Bindis for all occasions.
Partysupermarket sometimes has 22" Black feather angel wings for $9.99. Do a search on black wings to bring them up. NOTE: Not always in stock.
Body/Face paint, glitter, temporary tattoos, & henna.
Beaded Jewelry and Feather Fans
Limited edition necklaces, gloves and accessories
High quality dental prosthetics.
Chokers, Earrings, Brooches, one-of-a-kind offerings.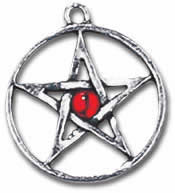 OTHER
Theatrical contact lenses
List of homepages of those that freqent the alt.goth.fashion newsgroup.
Watches, rings, pendants, clocks, hair accessories, dishes, tankards, walking sticks, picture frames and much more.
Accessories, aromatherapy, posters, postcards, stickers and 3-dimensional art.
Read the FAQ about the newsgroup, then get on the newsgroup! (I post under "Lucretia" on AGF)
Special effects contact lenses
Metaphysicl, Witchcraft and Occult supplies. Jewelry, candles, books, ritual supplies.
Partysupermarket has 22" Black feather angel wings for $9.99. Do a search on black wings to bring them up.
These are like regular bubbles but more fun, they leave "blood" splatters wherever they burst. They will wash out of most fabrics.
Spiky latex designs by Craig Morrision. Rucksacks, bags, pouches, and furniture.
For sewingoths. Specializing in brocades, velvets and pvc.
Our goth niteclub in Tampa, Florida
Goth theme decor, dinnerwear, clothing, jewelry.
Nice site with resources for goths trying to blend with the corporate world.
Special effects contacts
Custom made stuffed cuddly Cthulhu spawn.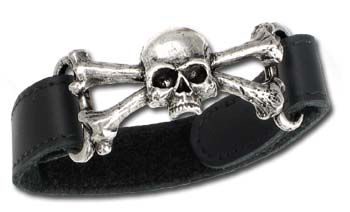 Have you wanted goth cutlery? How about wall sconces and candlebra's? Walking sticks? Clocks? Have a look at this UK site. All sorts of goodies you don't see everywhere else.
Gothic dolls and accessories. They're really adoreable. Have a look.
Black mirrors, scrying spheres&mirrors, skull and serpent frames and candle holders.
Custom latex wings.
Armwarmers and legwarmers.
Inflatable Bat wings available. Wing span approx 6' for $14.95. Also has stripy tights and spider web tights, shirts and dresses.
Handmade fairytale dolls and marionettes. Also feather hats, masks, wings, feather fans, belts and bustiers.
Both of these sites have DIY info on embossing info. The first one is non-commercial, the 2nd one has stamps and velvet to purchase for your project. By following the instructions, you can emboss velvet with any pattern you like.
Ebay store that carries a lot of nice brocade fabrics for your sewing projects.
Fairy wings
Reallly nice faerie wings. Please have a look.
Faerie wings and other accessories to bring out your inner faerie
Fairy and Angel wings. Also jewelry, glitter and other things faerie.
Faerie wings and accessories
Gorgeous wings. Expensive.
Suppliers of corseting and hoopshirt supplies.
Great guide for those looking to dress expressivly on a budget.
You can get the Gothic & Lolita Bible here.
One of a kind Ghoulie dolls and plushies.
Stainless steel and textured rubber bags. Expensive but really cool.
Edward Gorey items: Jewelry, books, journals, notecards, tshirts.
Goth style guide. Basic wardrobe, tips for the BudgetGoth, Painted faces, Baubles and Bats.
Bid on goth books, clothing, accessories, jewelry and misc.
Quarterly published gothic fashion magazine. Subscription info available here.
Site devoted to clothing patterns that would make wonderful gothic garments.
DIY home decor for the morbidly inclined.
Artwork, culture, music, people, writing, events, businesses.
Gothic accessories. Cigarette holders and cases, Hair care products, jewelry, artwork, music and books.
Decorate Darkly. Gothic home fashions.
Halloween, Dia de los Muertos and spooky home decorating stuff.
Bags, briefcases, clutches and overnight bags. Mostly in pvc, nice styles available for the corporate goth.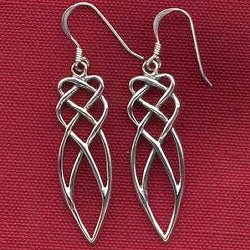 DIY guide to making accessory horns.
Goth Nightclubs
Veils, ponytail veils, hair accessories, chokers and misc.
Carries cute Demonia handbags: bat and coffin shapes, skulls and crosses printed on them.
Day of the Dead items and some other weird stuff.
Here's all the stuff you need to make Day of the Dead Sugar skulls and chocolate skeletons. Also some Day of the Dead folk art.
Black feather wings here
Shirts,bags,mugs,mousepads & posters featuring the PowerGoth Girls: Glitter, Simone and CattyGoth.
Purple things. Clothes, housewares, shoes.
Metal Cases with variety of gothic style graphics for your ID, ciggies, Contact Lenses, Lipsticks, and condoms.
Custom cast theatrical fangs and teeth.
Cute anime inspired hats. How about a nice winter hat with ears or bat wings? Can find them here.
Mugs, posters, housewares, toys, adornments and other goth like accoutrements.
Fun baby clothes. How about a Leopard shirt dress with lepoard cuffs?
Affordable fayrie wings.
Purses: coffin and corset shapes, also Bug spikey bags.
Creates unique gift baskets for the dark at heart.
Baby Goth goodies. Stuff like little scull rompers and barbed-rose dresses.
Duct tape designs. Really! Quite nice purses made out of different colors of duct tape.
Wings, horns and head wreaths.